ABS CORP.
Going Beyond Logistics
ABAHONI BANIJJA SANGSTHA started its operation in 1973 as a Clearing & Forwarding Agent and in June 1985 started operating as Shipping Agents of various International Shipping Lines. The company became one of the most active organizations in Bangladesh after independence and participated actively in the rehabilitation work of the post-liberation of Bangladesh by clearing cargo imported by United Nation Relief Operations Bangladesh, Trading Corporation of Bangladesh Relief Organizations like MCC, CARE, Food- for the hungry and in gas sector etc. and carrying the same to different destinations throughout Bangladesh by land and river route. Our logistics division offers own fleet of long Body Trailers, Prime Movers, Low Bed and Heavy Haulage.
In 1995, it established a trading division for supplying various types of products to local industries engaged in manufacturing in Bangladesh. Products covered are, not limited to, steel products, transportation & vehicles, industrial chemicals, plastic raw materials, material handling, heavy haulage & logistic equipment, vessels, boats, marine supplies and services.
Our Beliefs
We believe in integrity and honour and so, our unparalleled reputation that has been built over the years, is the testament to our intention, dedication, quality and work ethics. Our goal is to build an ecosystem which will be focused on benefitting not only the company but the nation, its people, organisations and the government.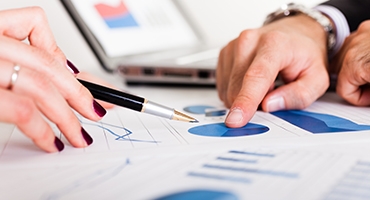 Our Vision
Our vision is to strive to provide quality services that exceeds the expectations of our esteemed customers. We work hard to build long term relationships with our customers and clients, and provide exceptional customer services by pursuing business through innovation and advanced technology.
Our Values
Our core values are in mutual respect and faith in our customers. We integrate honesty, integrity and business ethics into all aspects of our business functioning. With a goal to establish good relationships, maintain the goodwill and the reputation, we work together to achieve milestones in our business and services.
SCOPE OF WORKS
At the time of complete development of infrastructure in our country, it is very crucial to support the government with the right consultations, services, materials, and machineries , etc. This is to create the ever growing opportunity for our country and the people to gain competence and standard at the international level in all our services. With the economic and industrial growth, use and supply of high standard equipment is a must for all the government agencies, to bring change and betterment in the services that the government provides.
We work closely with some of the top global brands for our Supply Chain and Supplies, to offer a greater value to our customers. This gives us the opportunity to spread our services to wider industries and have more valued happy customers.
CHAIRMAN
Chowdhury Mohammed Shahabuddin Babar
C. M. Shahabuddin, better known as Babar from his national football days, is the guiding light of this organisation. An institute in himself, he started his business career in 1973 right after retiring from football in 1972. Abahoni Banijja Sangstha was founded with the intention to bring value to the country's logistics industry and create a pathway for the future.
DIRECTORS
C. M. Mahtab Uddin
C. M. Mezbah Uddin
Group CEO & CFO – ABS Corp.
C. M. Minhaz Uddin
Engr. Zahirul Hoq
Advisor – Port Equipment & ICD
The pioneer of Chittagong Port Mechanical Department, Engr. Zahirul Hoq has been the initiator in acquiring equipments for handling and port operations at Chittagong Port.
Engr. Salimullah Khan
Executive Director – Port/ICD Operations
A renowned consultant in the logistics industry with expertise in ICD consultation and operations.
A. M. Farhad Chowdhury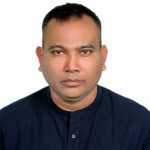 General Manager
Expertise in Logistics and Transport with over 25 years of experience.