We provide a wide range of heavy equipment for various operations, serving various industries such as construction, mining, development, ports, yards, steel mills, factories, etc. With wide variety of cranes, pay loaders, lifts and other equipment to meet all heavy duty demands.
Tower Crane
Self-erecting and easy setup tower cranes for meeting all modern construction challenges, whatever the height may be. High grade materials and precise engineering enables our tower cranes to be very efficient in delivering big construction projects. It has proved throughout construction of major projects across Europe, Africa, America and Asia.
Lifts, Ramps & Platforms
Industrial lifts, car lifts, lifting platforms, scissor lifts, handicap lifts, raising platform, industrial ramps, loading ramps, etc.  
Mobile Cranes
Through our network across Asia, Europe, America and Middle East, we offer new and used mobile cranes of all kinds and all lifting capacities. We have supplied big brands like Grove, Kato, Locatelli, Liebherr, Tadano etc. For Truck Mounted Cranes, we offer Fassi Crane of Italy.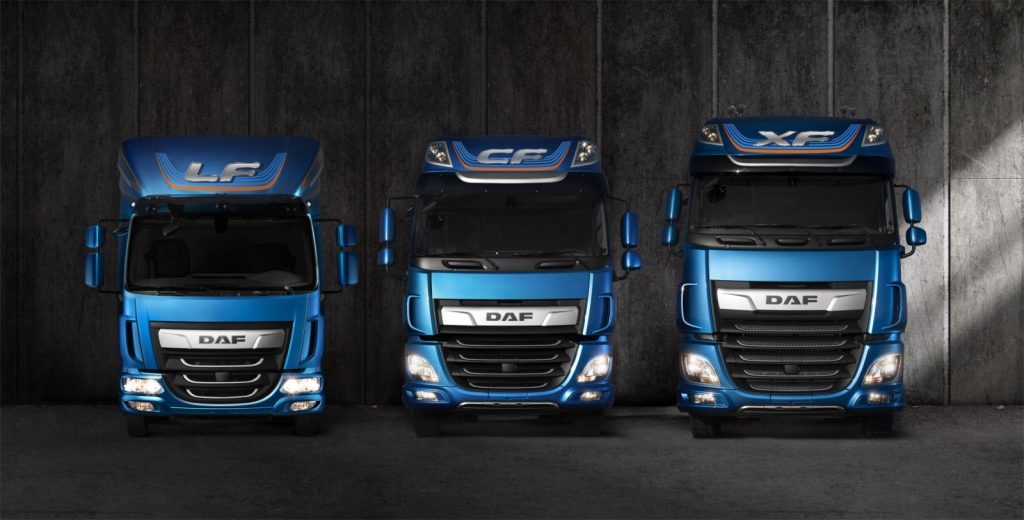 DAF Prime Movers
DAF is a world renowned manufacturer of Prime Movers based in Netherlands, a division of Paccar. We are one of the largest importer and supplier of DAF Prime Movers in Bangladesh. Our years of expertise and service oriented team, offers our customers great value, timely services and original spare parts on-demand.
Dutch Lanka Trailers
We are the Authorized Distributor and Sales Partner of Dutch Lanka Trailers in Bangladesh, a well renowned trailer manufacturer based in Sri Lanka. The name is synonym to long-lasting and heavy-duty trailer beds for all purpose. We have a range of trailer beds for different industries, to serve with the highest quality and well-made trailers beds, using the best quality steel. Our range consists of Flatbed, Lowbed, Port Terminal Trailers, Bunded Trailers, RORO, Tanker, Tipper, Car Carriers, Drawbar, Spreader, Extendable Trailers, Curtain Side Trailers and Bulk Cement Carriers.
Reach Stacker
The increasing development of Bangladesh economy and its port infrastructure, we are here to offer you the best of equipment for port handling. We are the distributor for CVS Ferrari of Italy, in Bangladesh, which is one of the best Reach Stacker manufacturer in the world. With a great proven record and used all over the world, this piece of equipment is a necessity in port and container yard operations. We also offer other brands in the used category.
Port Handling Equipment
Supporting equipment for port/container yard handling and warehouse operations such as Empty Container Handler, Forklift, Container Straddle Carrier, Empty Container Mover, etc. We represent CVS Ferrari and other brands.
Wheel Loader
Award winning toughest wheel loader with the biggest bucket in the world. Mini loaders for compact and small projects, serving with the best efficiency and low maintenance around the world.
Forklift & Warehouse Equipment
Increasing growth in industries, the demand for warehousing, distribution and logistical support system is ever growing. With the every growing development, there is a high need for material handling such as forklifts, pellet stackers, warehouse operations materials. We offer a great range of equipment to ensure seamless handling of goods in the warehouse and effective distribution. We represent EP Equipment, the pioneer in Lithium-ion technology in warehouse and material handling products.