We offer a range of Radar, Scanner and Testing Equipment for various industries from Public Services to Marine and manufacturing. Some of the products are mentioned below.
Novotest
One of the leading company for testing equipment with a range of Non-Destructive Testing Equipment for Hardness Testing, Ultrasonic Testing, Coating Testing, Construction Material Testing and Magnetic Testing for Marine, Shipbuilding, Electronic Manufacturing, Automotive, Construction, Steel and other industries. 
Sensors & Software
CONQUEST® is a light, portable device that provides a fast, non-invasive method to gain accurate insights of objects below the surface, even on a curved surface or column.  CONQUEST® reduces risk by detecting rebar, post-tension cables, metallic and non-metallic conduits as well as current-carrying wires embedded in concrete.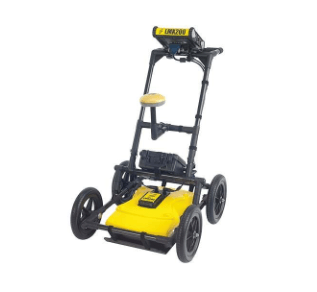 Utility Locator
The Premier GPR Locating Tool in the market today. Acquire geo-reference data, create depth slices on-site and wirelessly export all information in formatted reports.

Pipe Locator & Maintenance
We offer a wide range of pipe location devices and maintenance tools for electrical, oil & gas, sewage, water, drainage, flood water systems, etc. These tools are specialized for locating, repairing, maintaining and surveying of various services pipe lines.
Rescue Radar
GPR designed to detect buried disaster victims. The utmost important tools to save lives in a disaster hit area, especially in urban spaces. Helps with easy detection, locate and rescuing victims buried under debris. The Rescue Radar is Simple and self-contained, optimized for use by search and rescue teams.